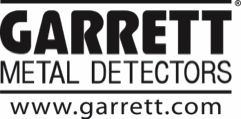 Protect your metal detector coil with an official Garrett coil cover. Metal detectors can be a pricey investment, so you might as well protect it's components as best as possible.
My first Garrett detector, the GTI 2500, I had to replace the imaging coil on it after a couple of years because I did not have a coil cover for it. The coil cover is a lot less cost than a new coil I can assure you of that.
See the coil cover options below for your desired Garrett metal detector.
Garrett ATX Coil Covers...
All Garrett Detector Coil Covers...Except ATX (Below)