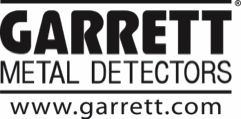 The Garrett Infinium LS is a Pulse Induction metal detector that will handle any high mineralized soil that it will come across. On land or under water. The Infinium also penetrates deeply into the hot soil whereas a VLF detector will be almost rendered useless.
The Infinium LS (land and Sea) excels at Relic hunting in the hot red dirt of the South looking for Civil War Relics. I used to live on the Battle of Gilgal Church area and after going over and over the areas with my VLF machines I covered the area with my Garrett Infinium and started to hit more targets that were just out of reach of the VLF's. A great record of what Pulse Induction can do in the right hands.
My Garrett Infinium is also used for my nugget hunting trips. I have found gold nuggets with my Infinium all the way from Georgia, California and Oregon. Watch the video below of me finding a 1/4 oz gold nugget with my Infinium LS in Northern California. The Infinium will readily pick up .5 gram and up nuggets easily in hot ground.
One of the benefits of using a Pulse Induction (PI) metal detector is one can hunt longer in hot dirt because you are not being driven nuts by all the noise a VLF detector can make in extremely highly mineralized soil. This Infinium will keep purring on with its nice steady threshold as it ignores the hot soil and 90% of hot rocks.
What about using the Garrett Infinium on the beach or surf?
Or even Scuba Diving? Yes to all three! It is water proof down to 200 feet with the submersible headphones and after de-tuning the Infinum a bit for surf salt, it excels there also. Don't forget your local lake after people have lost some Jewelry, grab your Infinium and go find it!
In conclusion, the Garrett Infinium LS is a truly work of art for the treasure hunter who wants to go a bit further to get their treasure. Water, Land and Sea it is built Garrett tough...I know this for sure...it is my most used metal detector.
Infinium LS Metal Detector
Product No. 1152070.....MSRP: $1062.95 
Volume control: on land headphones (included)


Salt Elimination Aid: eliminate interference of salt mineralization at beach


Hip Mount Battery Pack: reduces detector weight for long searches


Battery Life: Alkaline (included), 10-15 hours. Battery recharger for AC and 
automobile included. Rechargeable (included), 7-10 hours.


Motion All Metal with adjustable PI discrimination

10" x 14" PROformance™ DD submersible searchcoil

Land headphones

Hip-mount and belt

Includes both AA alkaline and rechargeable batteries

Instructional DVD.

For underwater and heavily mineralized soil environments, the Infinium LS is hard to beat. It is a very versatile pulse induction detector, outputting 96 frequencies for operating in extremely mineralized dirt. The Infinium's Discrimination knob in All-Metal searching will eliminate some undesired targets and help in target audio identification.

Garrett Infinium LS Videos...