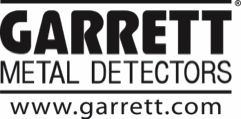 The Garrett Pro-Pointer AT - The All TERRAIN OF PINPOINTING, is a new upgraded addition to their very popular original Pro-Pointer metal detector. The Pro Pointer AT has outstanding new detector features, mainly a totally submersible waterproof housing rated to a depth of 10 feet.
The Pro-Pointer AT is a perfect tool for those who metal detect on the beach and in shallow to chest deep water, plus others who venture into deeper waters and want the best metal detectors for locating coins, gold jewelry, relics and other valuables that cannot be reached by non-submersible detection locators.
Other features are a single one button operation for Power, Retune Sensitivity adjustment to three (3) levels and silent mode vibration.
The Pro pointer AT has an Automatic Power-Off feature to save battery life, Lost Pinpointer Alarm lets you easily find pinpointer if lost.
Fast Retune: With quick button press that instantly tunes out environment conditions of salt water minerals plus mineralized sand and ground, or narrows your detection field for precise pinpointing of larger targets.
The Garrett AT Pinpointer also includes patented proportional audio, silent vibration, and built in scraping blade to sift through soil and sand plus a built in ruler to measure how deep your treasure was located. LED flashlight for low light uses in murky water, caves, holes, and under ledges. All these
Product Features
• 3 Levels of Sensitivity
• Automatic Power-Off feature
• Operating Frequency 11.5 kHz
• 2 Year Warranty, Limited Parts/Labor
• LED Flashlight for low light uses.
• Lost Pinpointer Alarm to easily find pinpointer if lost
• Ruler (with inches & centimeters) molded in pinpointer body
• Bright Orange color for better visibility of pinpointer underwater
• Fast Retune: Quick button-press instantly tunes out environment or narrows your detection field for precise pinpointing of larger targets.
• Single-button operation: for Power, Retune, Sensitivity adjustment and Silent Mode (vibration only)
• Operating Temperatures:-35F (-37°C) to 158°F (70°C)
• Waterproof Rating: 10 foot (3 meter) maximum depth; IP 68
• Length: 9" (22.9 cm)
• Weight: 6.5 oz. (0.2 kg.), with battery in

Garrett Pro-Pointer AT Videos...