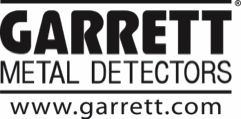 Garrett Ace 200
Featuring a new audio package, digital target ID, camlocks for additional stability, and a 6.5" x 9" concentric PROformance search coil, the 200 model is the new entry-level metal detector from Garrett. Whether you are looking for your first metal detector, or wanting to add a well-rounded detector to your collection, the Garrett 200 is the companion for you to begin finding treasure right away—in your own backyard or wherever you travel.
Features:
• Frequency : 6.5 kHz
• Warranty : 2 Year Limited
• Total Weight : 2.7 lbs (1.2 kgs)
• Digital Target ID : (0 to 99 scale)
• Coin Depth Indicator : To Determine Target Depth
• Push Button Controls : With One-Touch Operation Automatically Reset to Factory (or your) Settings, Automatically Adjusted for Ground Minerals, and you are Ready to Search!
• Pulse-Width Modulation Audio : Sharper, More Responsive Audio
• New audio package
• Camlocks for additional stability
Factory Included Accessories:
• Owner's Manual
• Arm Rest Strap
• Hardware Set
• 6.5x9" PROformance Search Coil
Garrett Ace 200
Sku: 14-1141070
Retail: $199.95
Now Only: $169.96