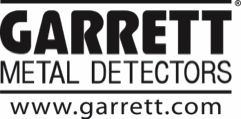 The Garrett Pro-Pointer is like no other pin-pointer on the market. It is made with Garrett quality and durability for use in all environments. Use it along creeks or in the desert and it will just keep on beeping as your best friend in helping you recover targets faster.
When I started using my Pro-Pointer I was awed by how fast I recovered coins and other valuables and even the crap targets were dug out fast. After my usual 3-4 hour hunts I had a lot more items than I normally would due to the recovery speed while using the Garrett Pro-Pointer while digging my metal detector finds.
Locating these metal targets faster is why I won't metal detect without my Pro-Pointer. And it is a very sensitive unit as it operates at 12khz frequency for finding small low conductive items such as small lead, brass and gold nuggets or jewelry items.
I have detected for small placer gold nuggets with mine in creeks and along bedrock cracks in Oregon and California. And in many of some major Civil War Battle sites in Georgia with my Pro-Pointer aiding me at every hole I dug. See the new Garrett Pro-Pointer AT here.
Specifications
Operating temperatures -35°F (-37°C) to 158°F (70°C)
Controls power switch
Length 9" (22.9 cm)
Thickness 1.5" (3.8 cm) tapered to .875" (2.2 cm)
Weight 7 oz. (0.2 kg) with battery
Battery Single 9V battery (included)

Garrett Pro-Pointer Videos...