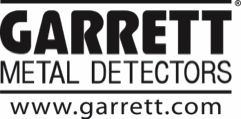 A Customers Review of the Garrett Sea Hunter Mark II:
"I decided on the Sea Hunter Mark II for the ease of operating and the ability to take the detector underwater. I have not been disappointed with my purchase from Mash Detectors, which was running a special on this machine. Additionally I purchased the larger coil for covering more ground faster hoping to get more targets per day than using the smaller 8" coil.
I hunt the Treasure Coast beaches in Florida and have found a lot coins, including a silver Spanish cob after a hurricane. Be prepared to dig it all though, as this is a powerful all metal Pulse Induction (PI) metal detector. The silver coin was a slight signal and I dug very deep to reach it. I highly recommend it as a moderately priced water proof metal detector that is very easy to use, especially for one new to the hobby of treasure hunting with a detector. Especially in this area of the coast, I can never turn down a target, that is why I like the Sea Hunter as it is mostly a dig it all machine.
This unit is sensitive and will discover small deep targets. I search both the wet sand and in the surf in the all metal mode with discrimination set at zero. You will dig some crappy targets but dig it all anyways because gold sometimes is discovered amongst the trash.
I found a gold wedding band my third week of detecting in the surf using the Sea Hunter with the 10" x 14" mono coil on it. I dug to at least 12 inches down in the sand in a little over a foot of water. I would recommend this unit to anyone that likes to go scuba diving for treasure and metal detecting wet sand and in the surf."
Garrett Sea Hunter Mark II