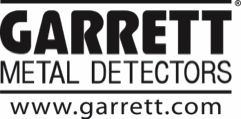 The Garrett Ace 350 metal detector is Garrett's affordable relic hunting metal detector that we have been waiting for for years. It's big brother the Garrett AT Pro, is Garrett's Professional Relic Hunter.
It has Five Search Modes: select pre-set discrimination patterns or create your own. The Garrett Ace 350 Metal Detector has a visible, continuous coin depth indicator to determine target depth. The battery indicator shows the battery condition is continuously.
The Garrett Ace 350 operates at 8.2 Khz which is a bit higher than the previous Ace 150 and 250 models. This gives it an advantage on lower conductive targets such as brass, lead, and gold.
The 11"x 8.5" DD coil is an all new design by Garrett. The blunted tip and tail design make it equal in depth to a 12" - 13" concentric coil. And because it is a DD coil it will perform very well in high mineralization soils such as when Relic hunting.
It has good balance and a low total weight of 2.8 lbs and is crucial if you are going to be looking to detect any extended period of time. Having a good sound is also important, especially if you regularly using the external speaker. The Ace 350 is very good in both areas.
In the sub-$500 range, this is a fantastic relic hunting metal detector and doubles as a fine coin and jewelry hunter also.
ACE 350 Metal Detector
Product No. 1140260.....MSRP: $297.95  
Key Features
Enhanced Iron Resolution™: allows more control of iron discrimination levels; helps separate good targets from adjacent junk iron.


Powerful new Double-D searchcoil: provides greater detection depth and performance in mineralized grounds and excellent scanning coverage.


Higher Frequency: offers improved ability to detect both small (i.e. small gold nuggets) and large targets


Volume Control Headphones: included with purchase


Electronic Pinpointing: to precisely locate target and speed recovery


Accept/Reject Discrimination: to modify discrimination patterns


Five Search Modes: select pre-set discrimination pattern or create your own


Continuous Coin Depth Indicator: to determine target depth


Battery Condition Indicator: shows battery life continually


Interchangeable ACE series search-coils: are available


Other features: One-Touch operation; 3-piece travel/storage, disassembles to 24"; adjustable arm cuff; quarter-inch (1/4") size headphone jack.

Search Modes (Discrimination Patterns): 5 plus electronic pinpointing
All Metal (Zero)

Jewelry

Custom

Relics

Coins

Pinpoint

Garrett Ace 350 Videos...