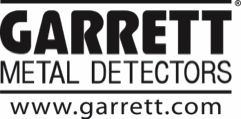 The Garrett Ace 150 was in my opinion the best bang for the buck for the low price category of metal detectors when comparing other brands. The discrimination works fantastic and only sounds off to what metals you set it for.
For anyone wanting to start the metal detecting hobby that has many rewards, the Ace 150 is a great way to start learning how find hidden treasures from the past and the present.
I've been using this detector for a while now and I have found everything from jewelry from the present and rare treasure of US history that date back 200+ years. The Ace 150 is a pick up and go detector as is its older brother, the Ace 250.
Watch the DVD that comes with the Ace and you are ready to go. Simple to use it discriminates at the press of a button. I would recommend this detector to beginners and seasoned treasure hunters that need a back up metal detector. You do get more bag for the buck on this buy.
Here are the specs for the Garrett Ace 150:
ACE 150 Metal Detector
Product No: 1138070.....MSRP: $152.95
Key Features
Coin Depth Indicator to determine target depth


Low Battery Indicator: icon remains on when weak


Headphone Jack: quarter-inch (1/4") size


Interchangeable ACE series search-coils:


Large LCD Screen with easy-to-read Target ID


Pushbutton Controls: with One-Touch operation


3-piece Travel/Storage: disassembles to 24"


Adjustable Arm Cuff

Search Modes (Discrimination Patterns): 3
All Metal (Zero)

Jewelry

Coins