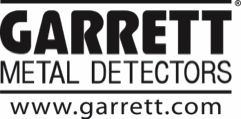 This is Garrett's Top of the Line metal Detector! The GTI 2500! It will do it all from Relic Hunting, Coin Hunting to Gold Prospecting. It features a powerful all metal mode with threshold adjustments. The GTI 2500 can be equipped with the new 11" x 8.5" DD coil has made the 2500 a very deep seeking Relic Hunting detector. This coil does not Image but it gets the depth of a 12" - 13" concentric coil and being a DD will perform better in high mineralization.
As for coin hunting there is no equal except for its cousin the Garrett GTI 1500. The Imaging feature is so unique to find the size of your target that it is hard to detect without it. Most coins you come across will be the size B. If your GTI 2500 Images at anything larger don't dig it and you will most likely have yourself a load of coins from the days hunt as you avoided digging larger unwanted items.
I have found Civil War Relics, Gold Nuggets, Coins and Jewelry with my Garrett GTI 2500. That it why it is one of the best universal metal detectors on the market, it will do it all. My new favorite coil for hunting larger gold nuggets, at a gram size and up, is the new 11" x 8.5" DD search coil mentioned earlier. It punches deep and performs steady in the hot Oregon and California dirt I usually hunt in for gold nuggets.
The Imaging folks, is hard to hunt without when you get used to it. I have hunted with many a detectorist's who call me over to tell them what size their target was that they just discovered. I have found tiny lead pellets and the Imaging actually showed it was a size A at 2 inches depth.
If you don't want to dig big aluminum cans, don't dig size D and double check the target I.D. on the upper graph to se if it is showing 12 oz can.
Get to know this GTI 2500 and it will help you get more treasure and less trash, it's the Imaging folks, Yep, the Imaging. A Garrett Exclusive. See the Gold Nugget I found in Georgia with the Garrett GTI 2500 here.
Key Features
Graphic Target Imaging™ (GTI) shows true target size and depth


Graphic Target Analyzer™ (GTA) identifies target's conductivity


True Digital Signal Processor™ (DSP) improves discrimination accuracy


ScanTrack™ optimizes treasure signals based on search-coil swing speed


Ground Balance: automatic and also manually adjustable


All Metal, Non-Motion Deep-seeking Mode: allows hovering over target 


User-adjustable Volume, Threshold, Tone, Sensitivity, Discrimination


Salt Elimination Aid: eliminate interference caused by wetted salt at beach


Hip Mount Battery Pack: reduces detector weight for long searches


FastTrack™ Ground Balance for use in All Metal Mode


Surface Elimination: adjustable search aid ignores shallow, undesired items 


LCD Backlight: to illuminate LCD screen for improved visibility 


External Speaker and Headphone Jack: quarter-inch (1/4") size

Garrett GTI 2500 Videos...