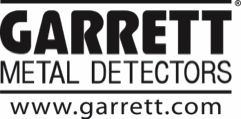 Garrett Gold Nugget Hunting Detectors


Garrett ATX Extreme Pulse Induction Metal Detector - For hunting gold nuggets in extreme environments and ground.
There is plenty that has been written about this machine already on the internet and a slew of videos that have been done to show its performance on getting gold nuggets. You don't need to spend $5000-$10,000 on a pulse induction detector anymore to get high end performance. The ATX is the ticket to get the tiny peices of gold all the way up to big lunkers sitting on the bottom of gulches or big gravel bars deep on bedrock.
I have extensivly tested the Garrett ATX and have found it will get down to a .08 gram piece of gold and will find a large 5 oz piece of gold at nearly 2 foot depth with the stock coil. And with the large 20 inch coil this depths grows to depths you probally do not want to dig. See my ATX testing vs the Minelab SDC 2300 here.
Garrett AT Gold - A powerful VLF detector for finding gold nuggets in and out of water.
This detector is great for snipping bedrock on the shore and in rivers or lakes. I use it primarily for hunting exposed or shallow bedrock for gold nuggets stuck in cracks and crevaces. The Garrett AT Gold has a high 18khz frequency needed for finding the very small gold nuggets, even less than .1 gram.
This detector is also hot on gold jewelry that can be found at beaches or in the surf. It has two discrimination modes that can be set up for coins or jewelry hunting. If this detector is a bit noisy when in salt water, try to Garrett AT Pro, it is better suited for salt water. And also if this detector seems to be in a very hot ground environment and lacks perfornce, that is when you should step up to a pulse induction machine as in the Garrett ATX above. This is also the detector you would want to find deposits of black sands.
Order ATX Deep-Seeker Pack