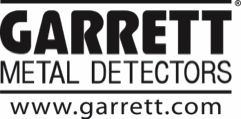 Garrett's VLF Gold Prospecting metal detector, The Garrett AT Gold! Here it is folk's, I've waited 12 years for this prospecting detector update from Garrett after I got my first Garrett Scorpion Gold Stinger then. Wow; we sure did wait a long time, but it is finally here and it is a higher frequency than the Scorpion running at 18 KHZ! Very sensitive to small nuggets!
This detector has a powerful all metal mode with iron audio to hear the iron signals. And it has comes with a brand new search coil released on this detector, a 5" x 8" and DD search coil with blunted tip and tail. This design allows the coil to get the depth of a 9.5" - 10" concentric coil.
Do you metal detect for nuggets in very hot ground? Just for that reason the AT Gold has a Garrett exclusive ground balance circuit called "The Ground Balance Window". A feature that allows user to "spread" the ground balance out to reduce the response to subtle ground variations as common in hot dirt.
At only 3.03 lbs and water proof to 10 feet, the Garrett AT Gold opens up new ground for prospectors  in creeks or lakes. Get you a hooka system and dive for nuggets on the bottom of rivers that traps nuggets in its bedrock or hardpack. This detector really opens up some un-hunted ground like the Infinium did when it came out, but the difference between the two are the AT Gold has many different tones and a display to help with target I.D.
Related Metal Detector: See the Garrett AT Pro here.
Highly Recommended for- Prospecting, Coin, Jewelry, Cache Hunting, Relic Hunting, Organized Hunts and Shallow Fresh Water Hunting
AT Gold includes 18kHz frequency for enhanced detection of small gold nuggets, jewelry, coins and relics!
Includes:
•5"x8" (14x20cm) PROformance™ Double-D submersible searchcoil (as shown in video) 

•Garett MasterSound™ headphones (waterproof headphones sold separately)

Read my Blog post here about the Garrett AT Gold
Garrett AT Gold Search-Coils here.
Here are some of the specs of the AT Gold:
Iron Discrimination segments: 40
Frequency: 18 Khz
Batteries: 4 AA
Pinpoint Mode
All Metal Deep Seeking Mode
One of Garrett's first Video's of the AT Gold in Action below:


Garrett AT Gold Videos...