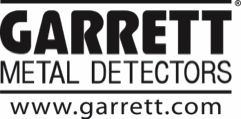 Mashdetectors Shipping and Privacy Policy
Since Manufactures have a M.A.P 

(minimum advertised price). We can't display the sale price until you add it to the cart. These prices are discount prices.
You don't have to buy the item if it's in your cart. and you can delete or add items whenever you want.

Email us to make an offer for our lowest price!
Shipping of Garrett Detectors come directly from Garrett's factory to you.
Returns:  You have 14 days from when you receive the item to return it. Garrett's must be returned directly to their factory.
Refunds are sent back to you after I get the funds back from Garrett
Affiliate Disclaimer
This website is a participant in the Amazon Services LLC Associates Program, an affiliate advertising program designed to provide a means for sites to earn advertising fees by advertising and linking to amazon.com, amazon.co.uk, amazon.es, amazon.ca, amazon.fr, amazon.de, amazon.it, amazon.cn, amazon.co.jp, endless.com, MYHABIT.com, SmallParts.com or AmazonWireless.com.
Privacy Policy
The privacy of my visitors to mashdetectors.com is important to me.
At Mashdetectors.com, I recognize that privacy of your personal information is important. Here is information on what types of personal information I receive and collect when you use visit Mashdetectors.com, and how I safeguard your information.
I never sell any kind of personal information to third parties or use this data for any illegal activities.
Log Files
As with most other websites, I collect and use the data contained in log files. The information in the log files include your IP (internet protocol) address, your ISP (internet service provider, such as AOL or Time Warner), the browser you used to visit our site (such as Internet Explorer or Firefox), the time you visited my site and which pages you visit.
Cookies and Web Beacons
I do use cookies to store information, such as your personal preferences when you visit this site.
I use third-party advertising companies to serve ads when you visit this website. These companies may use information (not including your name, address, email address, or telephone number) about your visits to this and other websites in order to provide advertisements about goods and services of interest to you.
This is generally used for geo-targeting purposes (showing Los Angeles restaurants to Los Angeles residents, for example) or showing certain ads based on specific sites visited (such as showing web development ads to someone who frequents web design sites).
You can choose to disable or selectively turn off our cookies or third-party cookies in your browser settings, or by managing preferences in programs such as Norton Internet Security.
However, this can affect how you are able to interact with my site as well as other websites. This could include the inability to login to services or programs, such as logging into forums or accounts.
Google AdSense
The Google's AdSense program uses the DoubleClick DART cookie. Google's use of the DART cookie enables this site to serve ads to you based on your visit to this site and/or other sites on the Internet. You may opt out of the use of the DART cookie by visiting the Google ad and content network privacy policy.
Email Addresses
Should you contact me or subscribe to any of my information services via email, I will never sell or give away your email address.