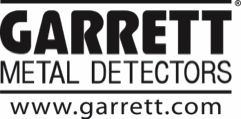 Gold Pan Kit
PN: 1651300.....$29.95 •14" Prospector Pan
•10" Backpacker Pan•Classifier•Gold Guzzler Bottle
•2 Gold vials
•Tweezers
•How to Find Gold field guide by Charles Garrett
and Roy Lagal    
15" SuperSluice
PN 1650400.....$9.95 •Traps fine gold to
nuggets over 1 oz•Twin 1/2" riffles•Deep throat funnel  
10" BackPacker
PN: 1650100.....$7.95 •Great for wet / dry panning
or finishing•Four 1/4" riffles•Lightweight•Portable 
14" Prospector
PN: 1650000.....$8.95 •Great for wet/dry conditions
•Three 1/4" riffles•General purpose  
14" Sifter/Classifier
PN: 1650200.....$7.95 •Great for wet / dry conditions
•Sifts gold, jewelry, relics and debris
•Fits 5 gallon bucket
•7/16" (diagonally measured)
exit holes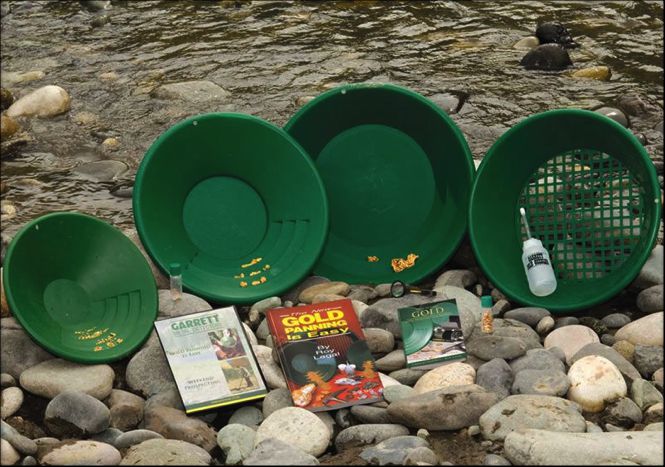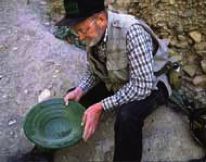 Garrett's world famous Gravity Trap gold pan series has led the industry for 30 years. Garrett's gold pans feature a 90° riffled design that ensures safe, sure, rapid gold recovery in wet or dry conditions. All Garrett pans are lightweight, green for enhanced gold nugget visibility, and virtually indestructible. Tested and proven worldwide by Charles Garrett (left), Roy Lagal and tens of thousands of prospectors, Garrett's gold pans are a must for every recreational and electronic gold-seeker.
Don't Lose It!
Garrett's exclusive 90 degree riffled design prevents gold from sloshing out of the pan.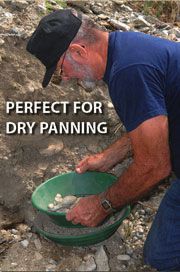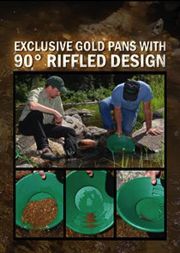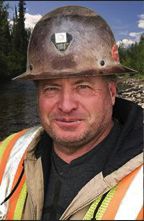 This instructional video features Freddy Dodge, a mining expert and one of the stars of the hit TV series Gold Rush. Freddy, his brother Derek Dodge,and their family have been prospecting, panning, and building mining equipment for decades. Freddy offers the fundamentals on: collecting and classifying material for panning; how to work the lighter materials from the pan without losing any gold; and even how to properly collect fine gold in your vial. Freddy's brother Derek and his daughter Nikki offer additional demonstrations and tips on how you can become a better gold panner right away.
Tips and Techniques Demonstrated:
Where to start sampling materials for gold content. How to collect and classify materials for panning. Driving gold and heavier materials down into the pan. Washing lighter sands and rocks from your pan. Collecting fine gold from the pan with a Guzzler bottle. Tips on breaking in a new gold pan. Getting younger people involving in gold panning.
Video at Bottom of Page...

Garrett Deluxe Gold Pan Kit - $42.50 - Pictured Above